Universal Series® Multi-Round
Universal Series® Filter Housings
Overview
Allegheny Bradford has built a reputation for excellence in manufacturing superior process components and systems. As the industry's premier manufacturer, our Universal Series® housings provide precision fabrication and superior quality.
These finely crafted 316L filter housings are ideal for a variety of industries including pharmaceutical, food, dairy, beverage, electronics, and chemical.
Universal Series® Multi-Round features and benefits:
"Universal" recessed tapered code 7 lock.
Accepts all major manufacture's code 7 filter elements.
T-Style, J-Style and In-Line options.
User configurable to get the options you need.
Code 0, Code 7, and Code 7 wire connections available.
100% pressure tested in our facility.
Standard documentation package in electronic form.
Private labeling/logos available upon request.
Available from single-round to 256-rounds capacity.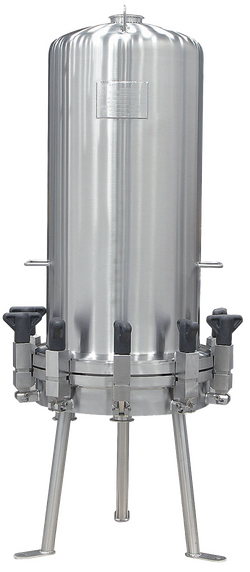 Request a quote
Once we receive your request we will follow up with our offer.
Our strengths
These are the areas in which we excel.
Experienced team
We have the experience, knowledge and expertise to fully engage in the development process.
Custom Design
Our solutions are custom designed to achieve your individual goals.
Communication
ABC will create a plan for your project and fully engage your team ensuring a continuous flow of crucial information. Quotation to Project Completion: Communication is a key to the success of your project.
Quality Control and Documentation
Our products are manufactured to the highest codes and standards. Your project will include an industry leading documentation package.
Industry Leading Products
ABC is an industry leader, providing innovative products and solutions of the highest quality.
Need more information?
Contact us if you want more information about our services and products.